On June 12, 2023, USAID Visit Tunisia Activity launched "سياحتنا", its new 12-month Entrepreneur Support Program, implemented by the Tunisian Association for Management and Social Stability (TAMSS) and the microfinance institution Advans Tunisie. This program will support 1,000 micro and very small enterprises (MVSEs) in the tourism sector in Tunisia recover from the impact of the COVID-19 pandemic and economic crisis and facilitate their access to finance.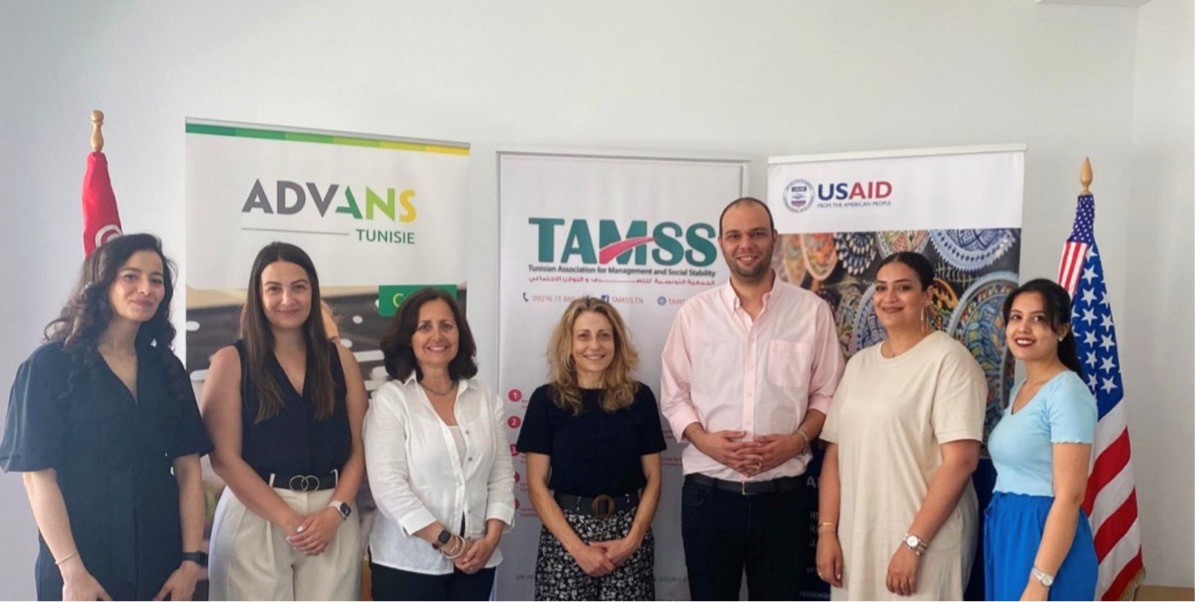 What Is "سياحتنا" Assistance Package?
The estimated loans and commercial financing leveraged from Advans for this program are valued at 10 million TND. The assistance package that will be provided to MVSEs consists of:

A tailor-made coaching program to increase marketing skills*

(by TAMSS);

A small advance bank loan at competitive prices

(by Advans Tunisie);

Easy access to digital financial services

(through Advans); and

A grant of TND 800

(by USAID Visit Tunisia).
*The Tailor-Made Coaching Program:
Each business will receive an intensive "one-on-one" coaching program, lasting between 4 and 6 weeks, and facilitated through a digital platform. The coaching program will help MVSEs to improve their products and services, adapt a digital marketing strategy, and attract and reach a wider base of customers. The program is composed of 5 main phases:
Onboarding;
Diagnosis of the business situation;
Definition of an action plan;
Follow-up sessions to coach and support in the implementation of the action plan; and
Evaluation.
Who Can Benefit From "سياحتنا" Assistance Package?
By the end of the program, up to 1000 MVSEs/entrepreneurs in the most impacted sectors operating in tourism sector, with priority given to those in underserved regions, will be supported. Eligible tourism-sector* micro and very small enterprises must meet at least one of the three following three criteria:
Impacted by COVID-19;
Operating in underserved and rural regions in Tunisia**; and
Owned by and employing women and/or youth (under 35).
*The type of business considered as part of the tourism sector are restaurants and fast foods, cafés, tea rooms, bars, sport center, photography firms, gaming, carpentry, leather goods, cabinetmaking, upholstery and pottery/ceramic, handicrafts, leather goods.
**The underserved and rural regions in Tunisia include the governorates of Medenine, Tataouine, Tozeur, Kebili, Mahdia, Kef, Gafsa, Zaghouan, Siliana, Beja, Sidi Bouzid, Jendouba, Kairouan and Kasserine.
How to Apply for "سياحتنا" Assistance Package?
To apply for a loan up to TND 40,000 and a grant of up to TND 800, eligible micro and very small businesses operating in the tourism sector have three options:

Apply online through this form;
Call the free number 36 410 510; or
Visit the closest branch to their homes.
For media inquiries, please download the press release in English here.