USAID Visit Tunisia Activity is working to increase employability and participation in the tourism workforce and expand business opportunities for women working in Tunisia's tourism sector, by designing and implementing all its activities with gender considerations at the forefront. USAID Visit Tunisia's results over the last year have been impressive and have successfully encouraged greater participation of women in tourism.  
---
Across all USAID Visit Tunisia programs, 574 jobs have been created, of which 204 are for women (35.5% to date). The project is working toward empowering Tunisian women to access business opportunities and reach sustainable livelihoods in the tourism sector in Tunisia. To date, and through several SME support activities, the project has: 
supported 127 women-owned businesses, representing 42% of all supported businesses;

 

provided microfinance to 318 women-owned businesses, nearly 33% of the total businesses receiving micro loans and grant packages;

 

trained 318 women, through its Pathways to Professionalism hospitality training program, approximately 39% of all those trained.

 
---
Below are some examples to showcase how, through its broad selection of tourism support programs, USAID Visit Tunisia has empowered women from diverse backgrounds and regions to grow their businesses and achieve sustainable livelihoods. 
57% of Tunisia's Living Culture Program Partners are Owned by Women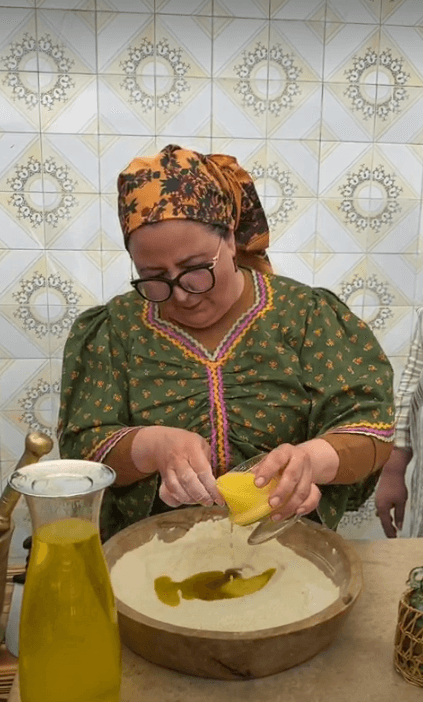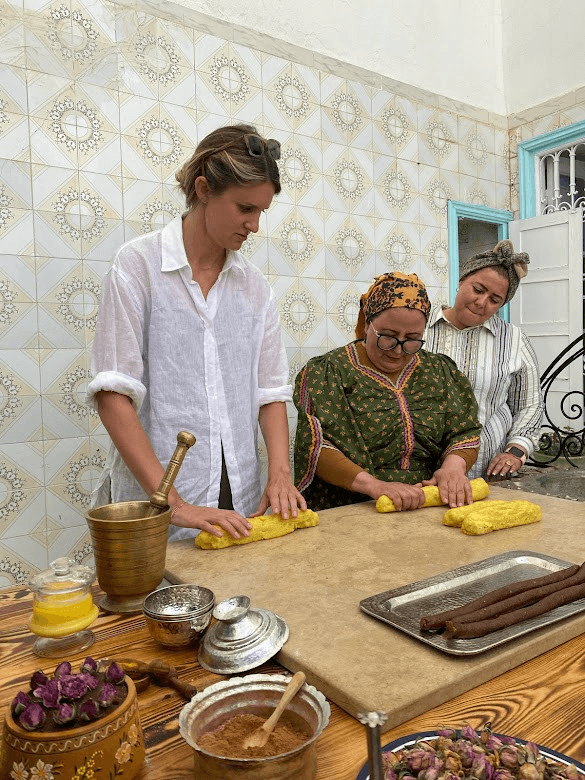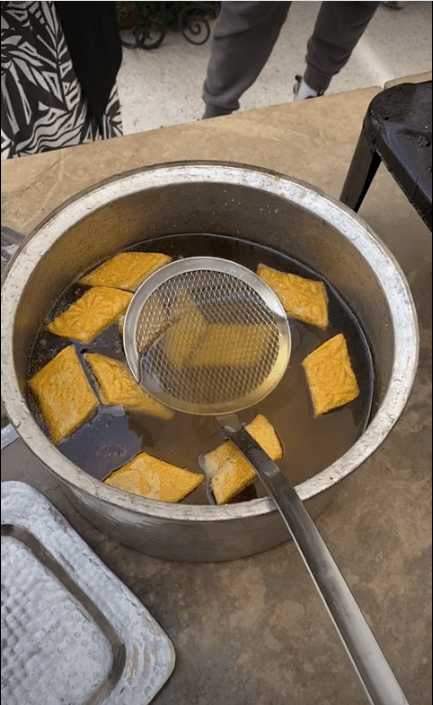 Photo ©Smithsonian/USAID  
"Thanks to TLC, our project has reached a level of unexpected growth, allowing us to create income and sustainable livelihood from our experience. We frankly never imagined that we could turn our experience into a paying tourism offer for visitors." — Thoraya Mallat, Halima Barrak's partner in the "Make your own Makroudh" experience.  
Make Your Own Makrouth, an experience led by passionate women in Kairouan   
Halima Barrak runs Barrak pâtisserie, a small bakery in Kairouan specializing in Kairouan's famous sweet — "makroudh". In the ancestral home of their grandfather, the three siblings Halima, Thouraya, and Oumaima have been selected in the TLC program to create a special experience for Kairouan's domestic and international visitors who will not only get to eat their delicious makroudh but learn step-by-step how to make theirs and thus engage in a touristic experience as opposed to only buying their product. Read more about TLC program! 
40% of the Market Readiness Program SMEs are Owned by Women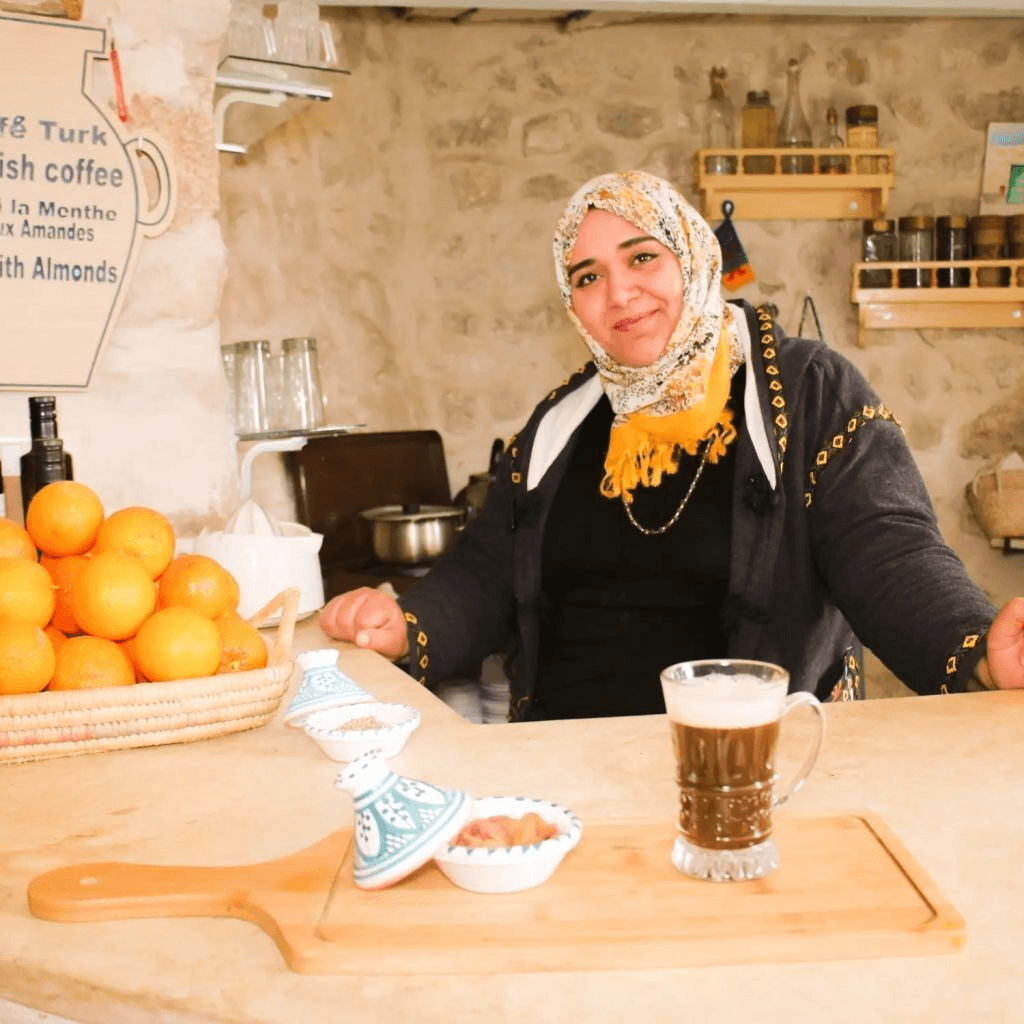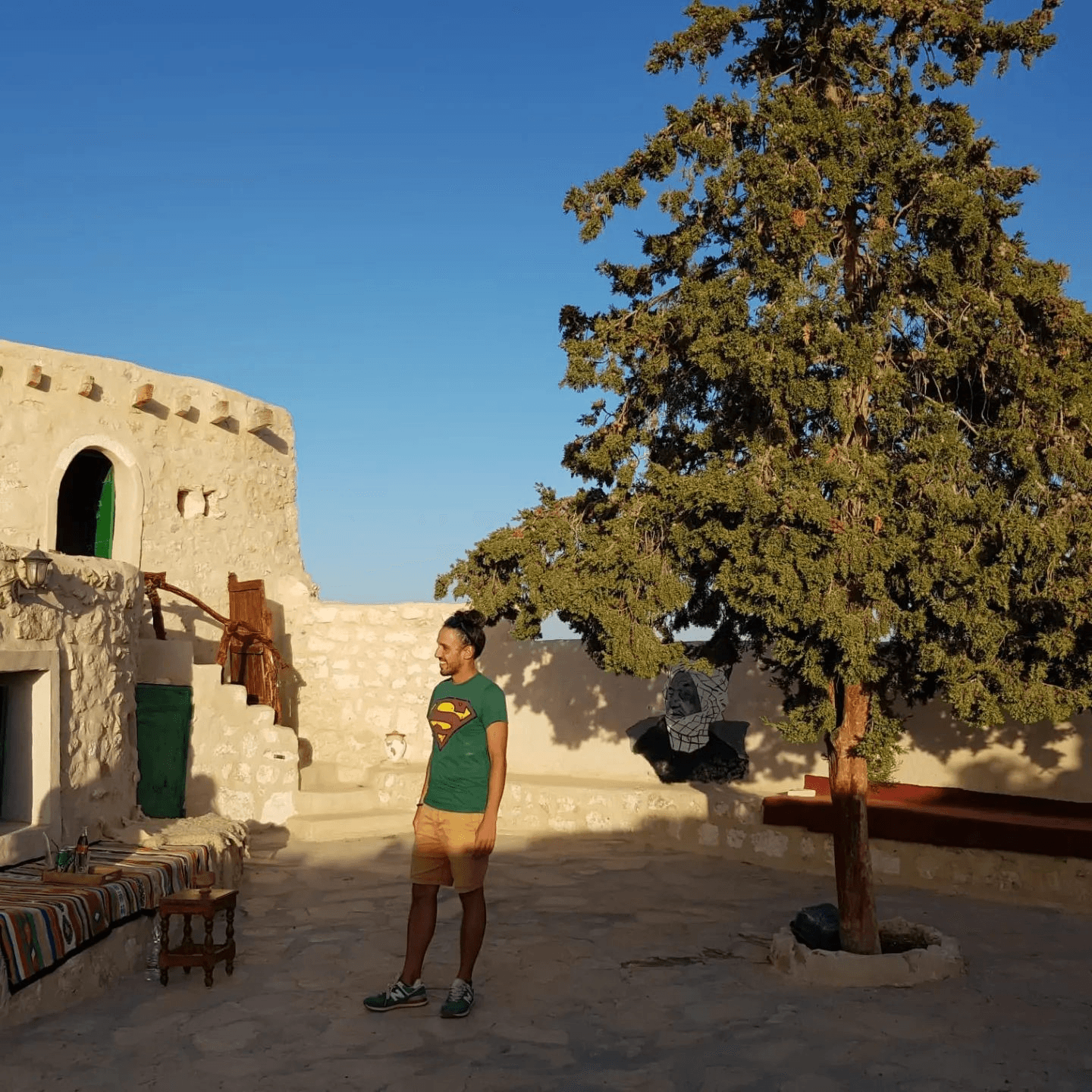 Photo ©Destination Dahar/USAID  
Café ben Jemâa, a must-visit family business in the Amazigh village of Tamazret 
For more than five generations, Kaouther Ben Jemaa's family has operated the café atop the Amazigh village of Tamazret. However, since COVID, the business has gone through challenging times. Through the Market Readiness Program (MRP), USAID Visit Tunisia is providing Kaouther with technical assistance to develop her offerings which include a gastronomy experience teaching visitors how to cook traditional dishes as well as a cultural storytelling experience around the Amazigh language and traditions. Café Ben Jemma will also be provided with high quality content and be part of a marketing campaign to further promote the business to domestic and international travelers. Read more about the MRP program! 
42% of the Businesses Promoted through the Nature & Adventure SME Campaign are Owned by Women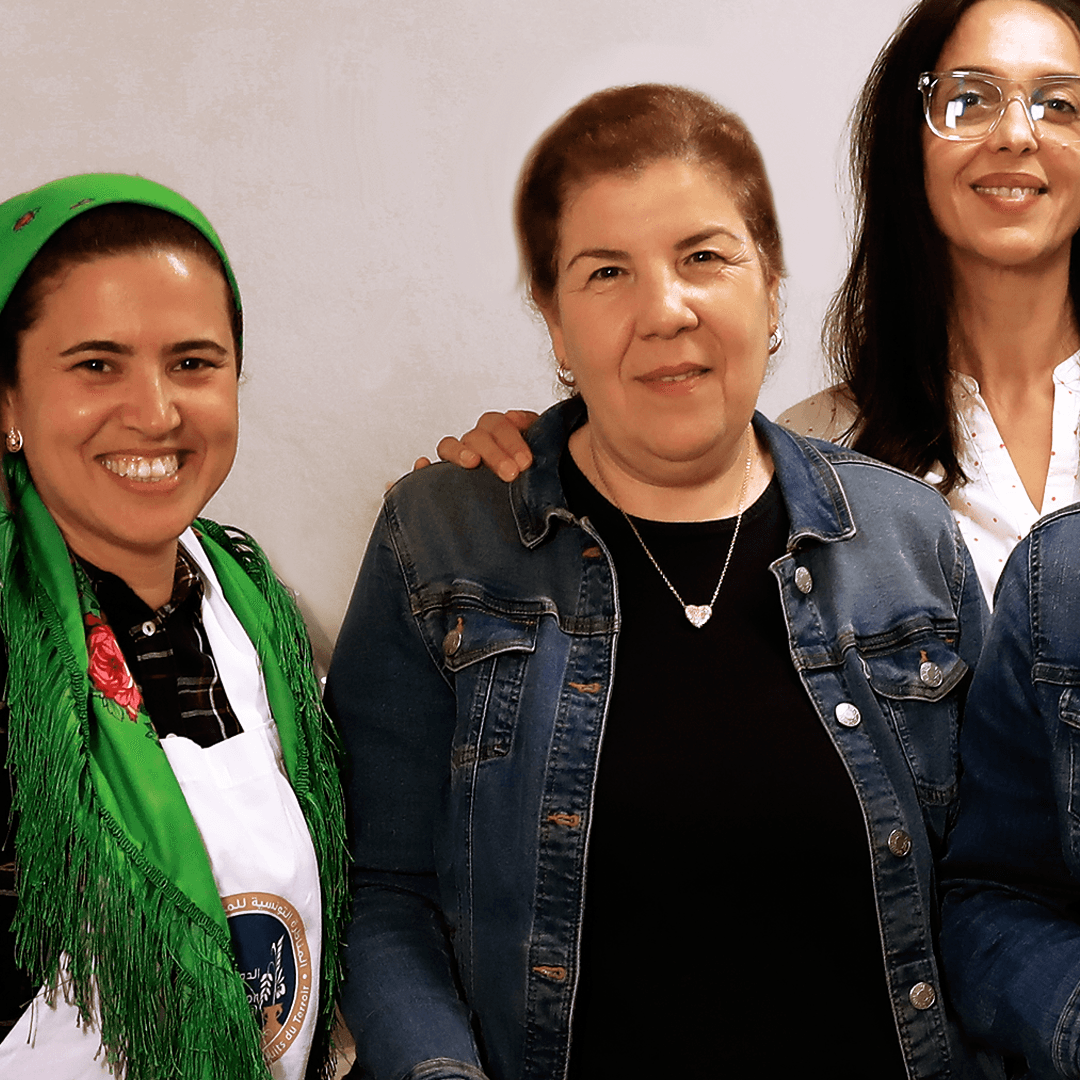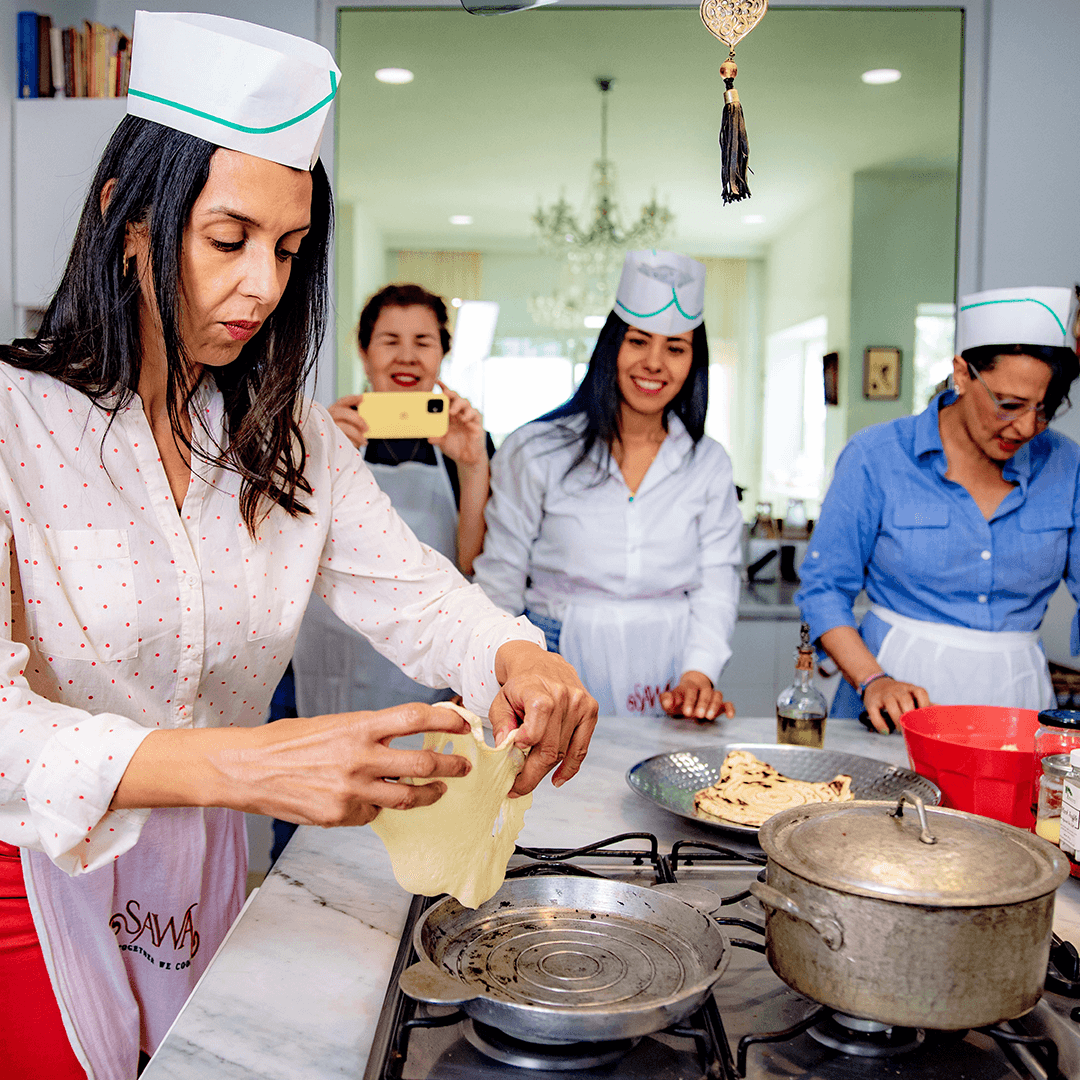 Photo ©SAWA Gite Rural/USAID 
The "Nature and Adventure SME" campaign is a nationwide digital marketing campaign promoting 12 businesses offering adventure-focused experiences directly to travelers. The campaign aims to increase SMEs' brand awareness as well as their sales by at least 10%. 
SAWA Gite Rural, where rustic charm meets farm-fresh feasts 
Owned by Lamia Tamimi, SAWA Gite Rural is a country house an hour and a half from Tunisia which welcomes domestic and international travelers especially families to enjoy the peaceful countryside. It offers activities such as cooking, walks, fruit picking and is also a guest house with overnight accommodation. Through the campaign USAID Visit Tunisia created high quality marketing content (pics, videos, flyers) and contracted influencers to visit SAWA and share the experience with their followers. As a result, SAWA's Instagram followers grew by 300% and their sales by 34%. Read more about the Nature & Adventure SME campaign! 
32.6% of the Businesses Receiving Micro Grant & Loan Packages through Grantee MFI Microcred are Women 
USAID Visit Tunisia partnered with two microfinance institution (MFIs): Microcred and Advans Tunisie to assist at least 1800 micro and very small enterprises (MVSEs) in the tourism sector to facilitate their access to finance. The activity aims to support tourism MVSEs in Tunisia's underserved regions, particularly those owned by women and/or youth. The assistance packages provided to MVSEs consists of a microloan between financed by the MFIs, a microgrant financed by USAID Visit Tunisia and a tailor-made coaching program to increase marketing skills, as applicable.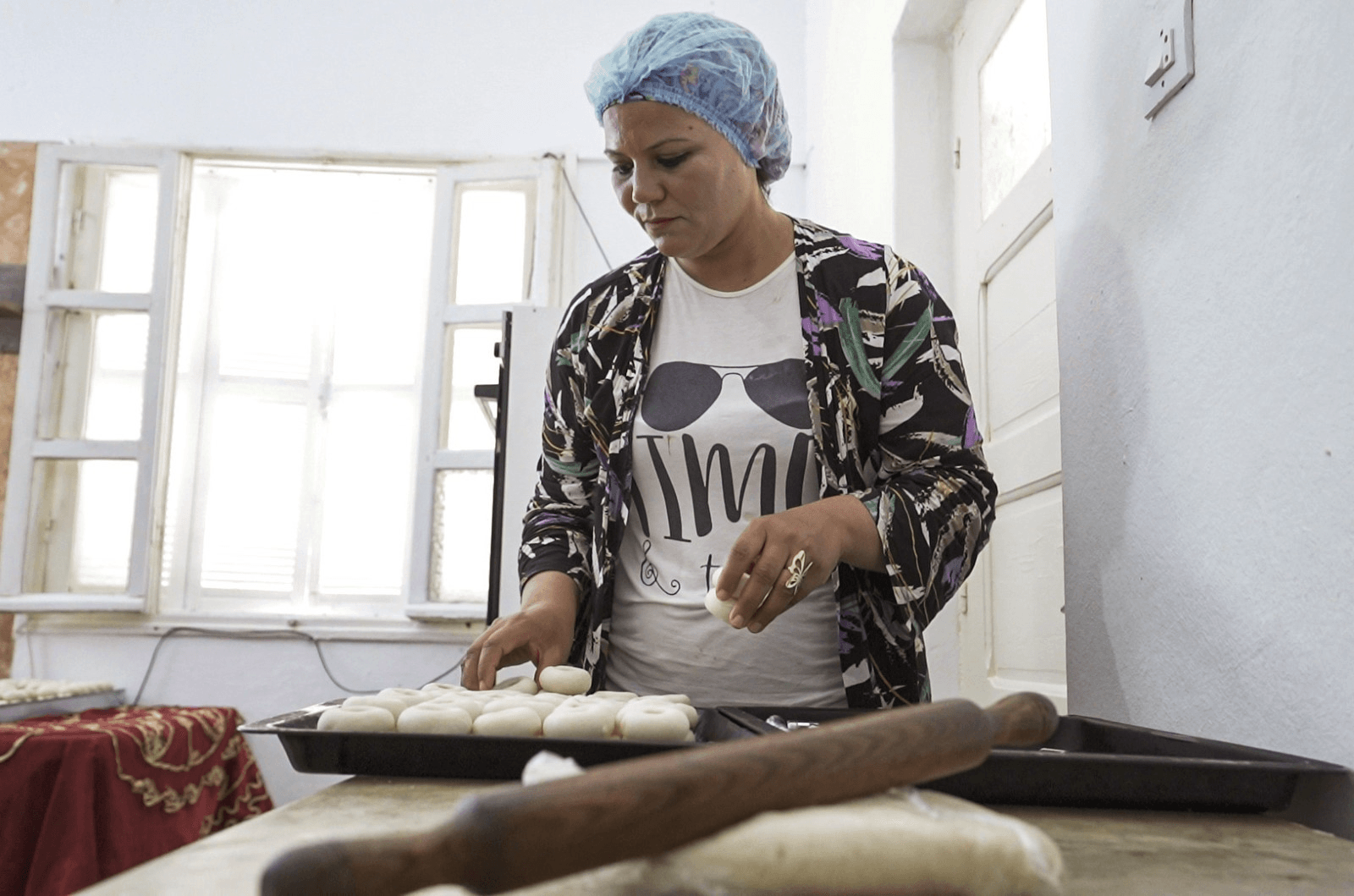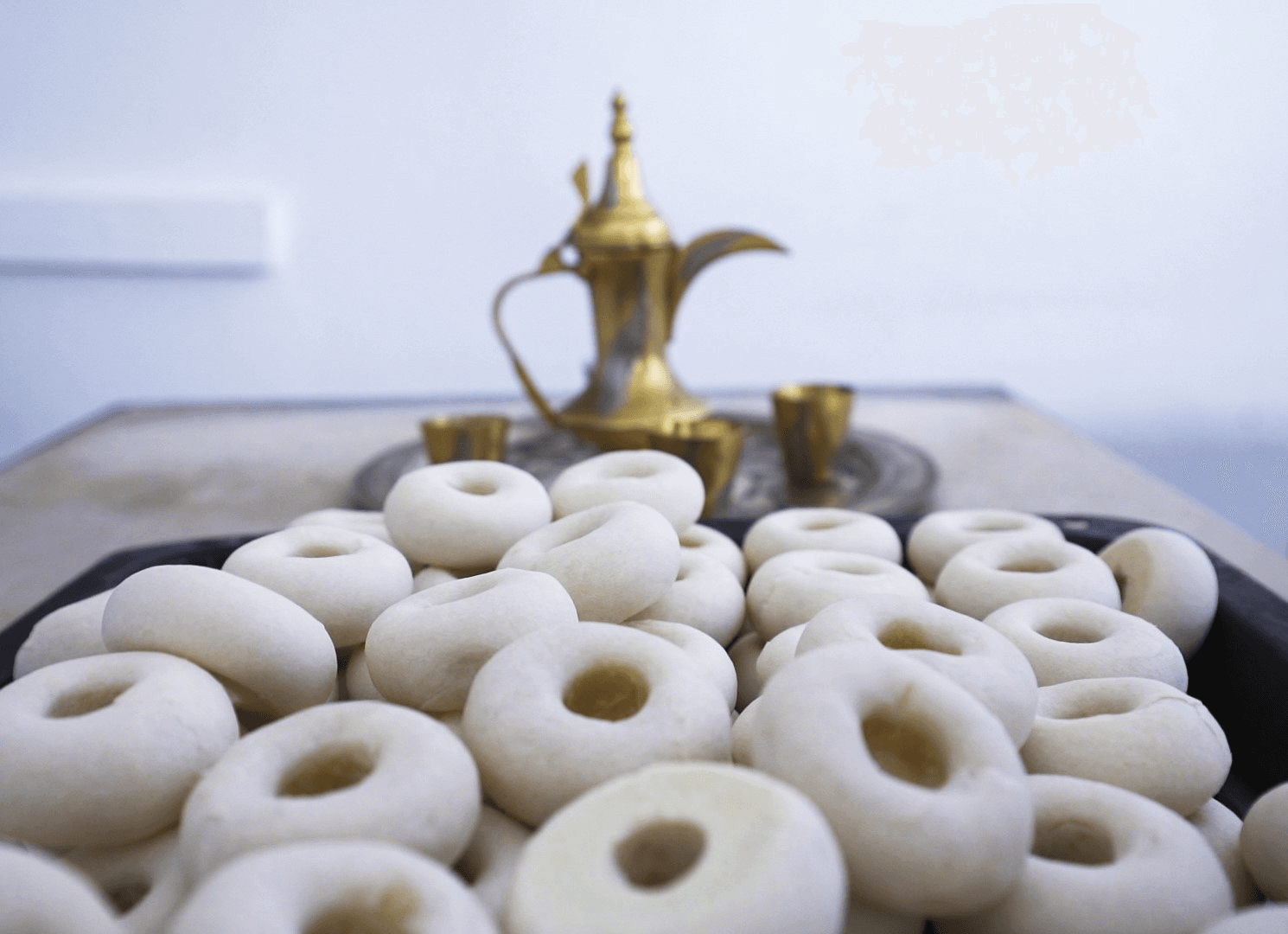 "I started my project with only 5 kilos of flour. Today, 50 kilos and more are used daily to make our Kâak. Even though I have a great customer base including Tunisians and a few international visitors, my dream is to expand my project to international markets. I also want to expand my workshop and hire up to 20 local families to support both our livelihoods." — Salma Zaghouani. 
Salma Zaghouani, a traditional "Kâak Warka" shop in Zaghouan 
Originally from Zaghouan, Salma started her project with only 5 kilos of flour. Today, 50 kilos and more are used daily to make her traditional pastries "Kâak Warka". Even though she has a great customer base including Tunisians and a few international visitors, her ambition is to expand her business to international markets and hire up to 20 local families to support her business growth. As a result of the loan and grant support provided by USAID and Microcred, she was able to stock up on materials to maintain her production during the flour shortage in Ramadan. Watch similar the stories! 
44% of Individual Participants in the SME Training & Assistance program are Women and 43% of the Partners SMES are Owned by Women 
Through the Tourism SME Training and Assistance program, Tunisian SMEs gain the skills and resources to improve their business operations and profitability; create market linkages and develop tourism business in alternative destinations; and generate investment to spur further growth. The SME Training & Assistance program especially encourages tourism start-ups and women-owned enterprises. Read more about the SME Training & Asssistance program! 
Ensuring Business Opportunities for Women in the Tourism Sector 
Going forward, USAID Visit Tunisia will continue to ensure that women owned or managed businesses remains a priority criteria for selection in program participation.  
Programs such as Tunisia's Living Culture focus on sectors traditionally dominated by women in Tunisia like handicrafts and traditional food products. USAID Visit Tunisia will continue to prioritize the selection of MVSEs benefitting from loan and grant programs that consider the number of women employed in those businesses, and the impact the support would have on their families and local communities.  
USAID Visit Tunisia's six priority destinations are in the underserved regions of the country and using a gender-priority lens for its activities will continue ensure positive economic impact and social benefits to rural and marginalized women around the country.  
This support will continue over the remaining period of the project, in particular with women owned SMEs, provision of microfinance and grants, and developing women's skills through hospitality sector training. 
USAID Visit Tunisia will continue to be sensitive and accommodating to cultural customs and norms which have a direct effect on the inclusiveness of women and their ability to participate in USAID supported programs.